I've got the checkout page written, although I need to add some elements to it.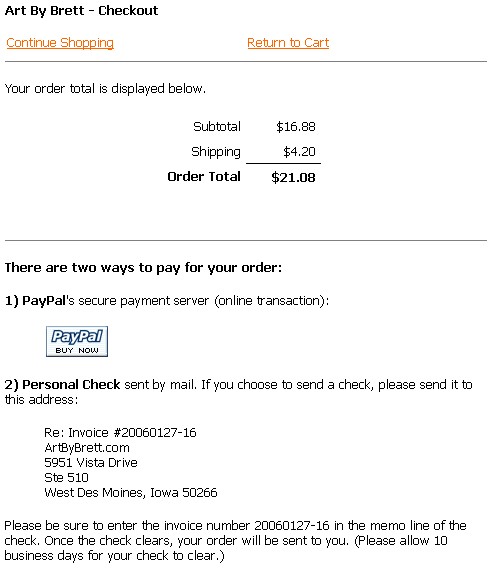 And I've been able to integrate it with PayPal.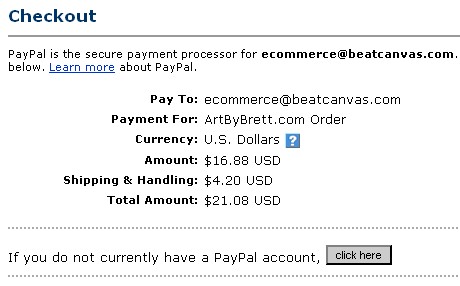 I have a lot of testing to do with it, but it's time for bed. I need to attend the regular Friday 6:30 AM meeting tomorrow to discuss business venture #2 with Mike and Adam.
ETC: Woo hoo!