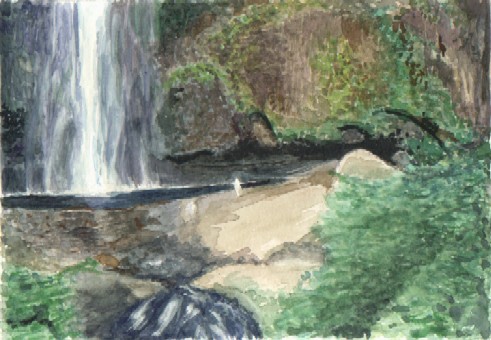 I'm close... time now for the tiny brushes and really small, time-consuming detail work.
I went in this morning and snapped pictures of half the corporate art in the building. Can you say "abstract?" Here are a few of them: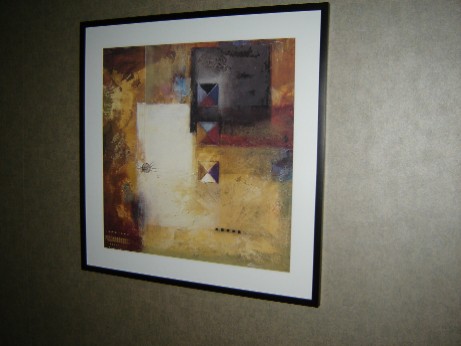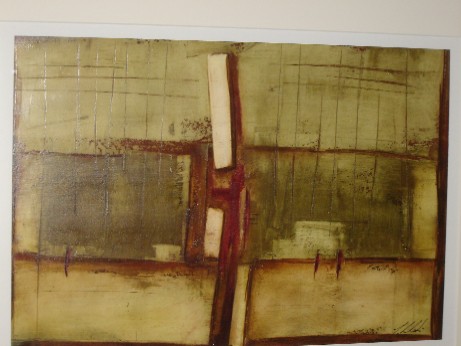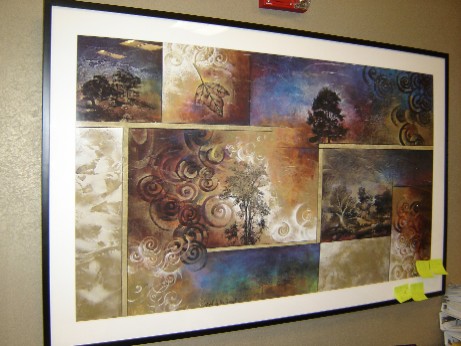 What's the criteria for selection? Don't know...
Someday, I'll try my hand at this, but I need to get a grip on painting reality first.