This weekend, the little guys are with us. Lots and lots of playtime...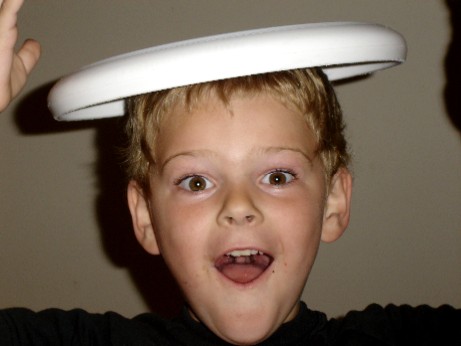 We bought Boggle Jr recently and it's not at all the same as Boggle, but leave it to Cub to then take the cards and start organizing them into a coherent story.
"See Dad? The S U N was out and people ate C A K E after they got to the party in their C A R..."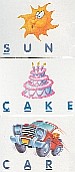 The kid could be entertained for hours with a toilet paper tube. I love that about him. We played for a while and then he got bored with spelling and started being his creative self.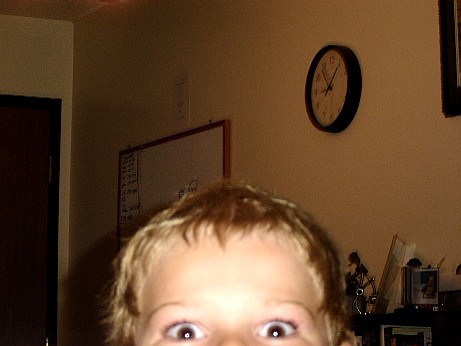 Austin and I played some checkers. When it comes to logic games like that, I try to play in such a way that they learn things from it. One of the rewards of parenthood is seeing your kid apply what you learned in such a way that they become good. The little rascal beat me in the second game - and legitimately so.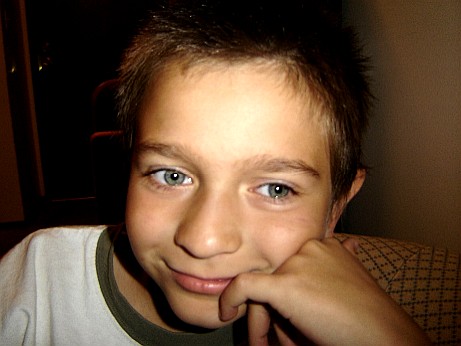 You can see by the look in his eyes that he knows I'm history. It's a rematch tomorrow ;)
Sundays are always special breakfast day. I make chocolate chip pancakes and everyone pigs out. Being sugarfree, it's tough sometimes to remember not to lick my fingers. And it occurs to me - I've had no chocolate for 3 weeks. D'oh! But I will behave and be very satisfied with my morning smoothie - I swear I will.