I finished my little sketch.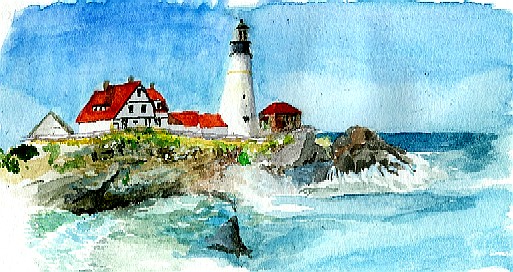 Whenever I spend quite a bit of time away from painting, it's like I forget how. Then it comes back to me. I like the rock on the right and the water draining off it. It took, like, 2 minutes to do that and it was done near the end of the work. The rest took a lot longer.
Here's a closer view: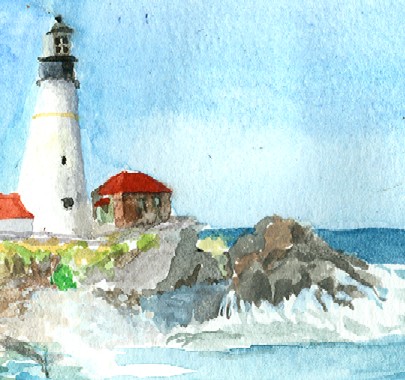 But I feel as though I'm ready to paint a lot. Let's hope. I want to have about 20 works for the fair next year.
I'm totally in love with my new setup. In spite of the fact that I bought the drafting table in June, this is the first work that I've done on it - and it's August fercryingoutloud! Also, love the lamp with the magnifying glass. But I need one more lamp - bigger, taller.
ETC: Next stop, the 8 x 10 version of this. I'll be working on the value sketch in a day or so. I had some trouble with the grassy rocks under the house and to the left of it, so I hope to begin to work that out in the sketch.