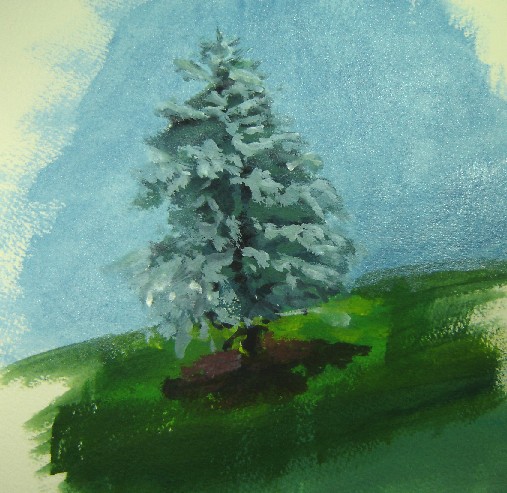 I got out the brushes this morning and decided to see how I liked them. I like natural bristles for watercolor, but I definitely like synthetic bristles for acrylics. I noticed two things in this morning's little exercise:

I like big brushes for acrylics, where I didn't for watercolor at all.
The paint goes very fast.

I'm looking forward to class on Tuesday night.

ETC: Bought more brushes. I need to get into work today to catch up on a couple of things, but think I'll play "hookey" (it's Sunday after all) and paint instead.