Nick's 16th birthday was a few days ago, and his girlfriend, Ali, celebrates hers in a couple of days. So we all went bowling. Here's the couple, now having dated for one year.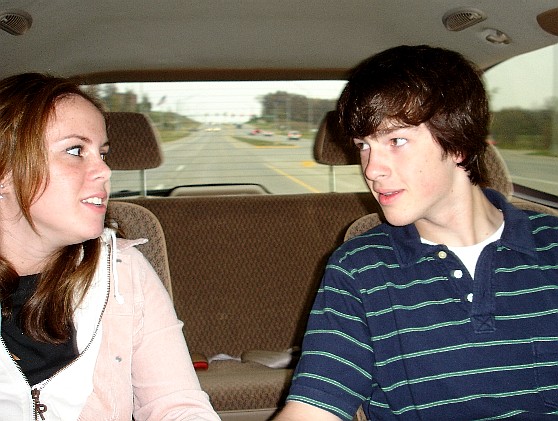 I'm lucky to have such a wonderful son in Nick, and Ali is a good fit for him, so I'm happy that they are together.
So the tribe and I went bowling.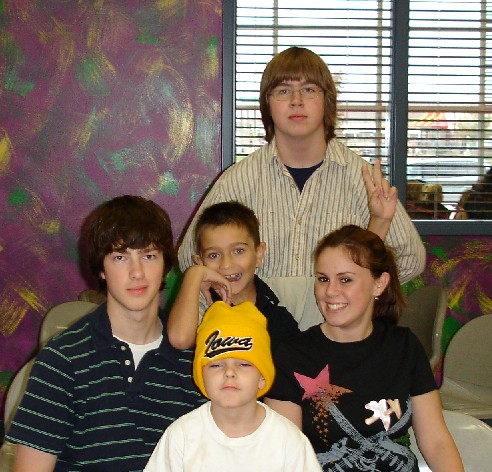 We all had a great time. Here's Aaron, swinging the ball around.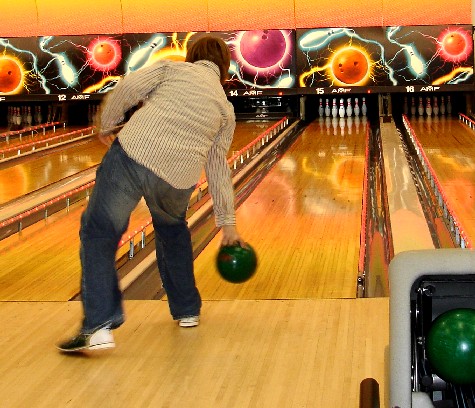 Nick happened to be manning the camera on my last frame and shot a video. I'd had a decent game, and so I clowned around in the 10th. I did a backwards shot through the legs and then bowled left-handed to cleanup the pins (I'm right-handed). Check it out (click on the picture to open the 42 second movie):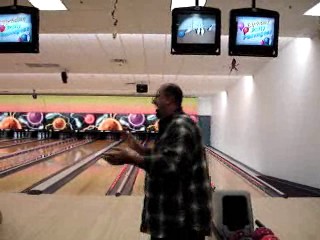 Then after bowling, off to Buca di Beppo for dinner. Coupled with my walk earlier in the morning, it was a terrific day of family and friends.