This being the month of February, I woke up excited today because it begins my month of painting cards! After a month of programming, I can turn loose on painting itself - woo hoo! Color me jazzed...
I also got my card stock today, so I can even print the cards as I go in their actual finished size. Outstanding. I'm twice as jazzed.
So I set out tonight on what I know will be a difficult painting: two candles burning next to one another. Acrylics don't lend themselves well to blending, and this one will be all about blending. No problem. Jump in and go.
Except that I forgot that when I'm away from painting for so long, I come back to it painting like a 5th grader. And I mean no disrespect to 5th graders, who are no doubt better than I am after a month of left-brained thinking.
So at 11 PM, after frutstrating myself for a couple of hours, I started over. And to my great relief, I remember again. It's all about seeing and not making assumptions.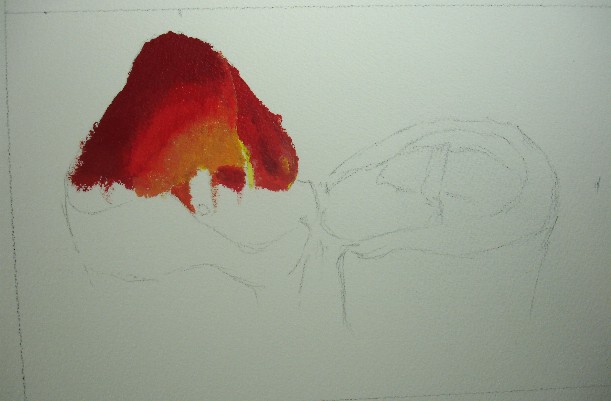 Blend! I can rest more easily now.