Cub and I sat down to a painting session.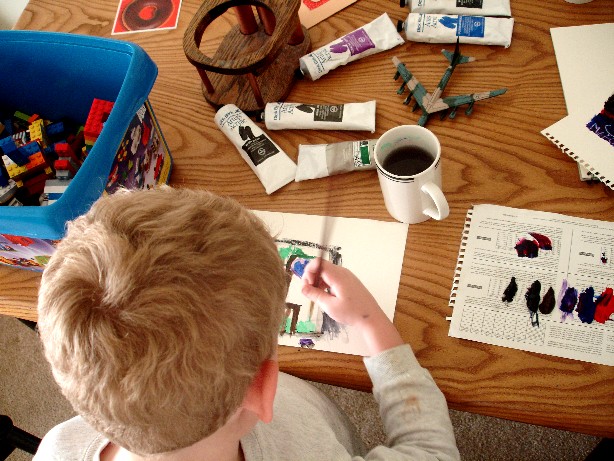 I tried something new, which was to lather paint and then etch whatever words came to mind from the colors I used.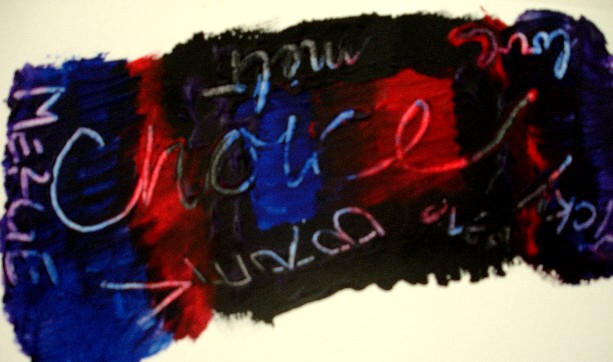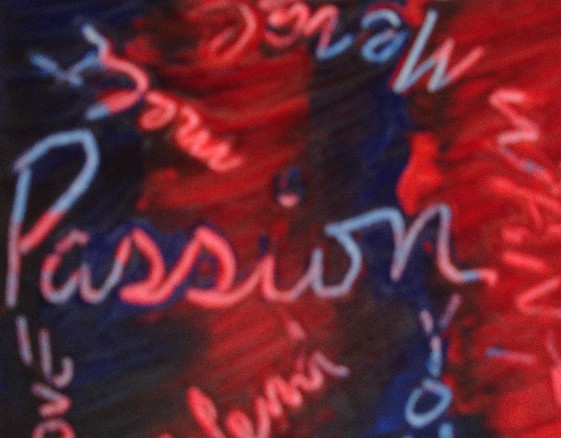 Red and blue together have always felt like a passionate blend to me. Heat and excitement... I had to keep scratching the paint off the tip of the end of the brush, which totally stained my hands in paint because I used my hand as the blotter.
Cub's effort is pretty exciting too.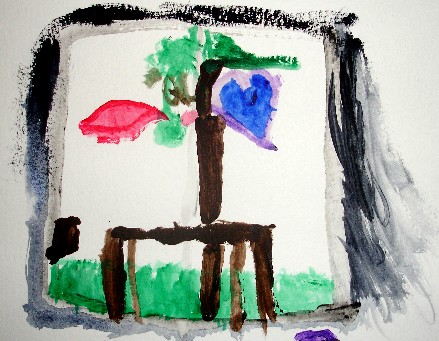 It's his Valentine's Day house.
Now, we're off to buy Nick and Aaron their XBox 360...