I got an email today from the printer with the low res proofs. Here's the front and back of the card as it will be sent through the press. (I apologize for wide image...)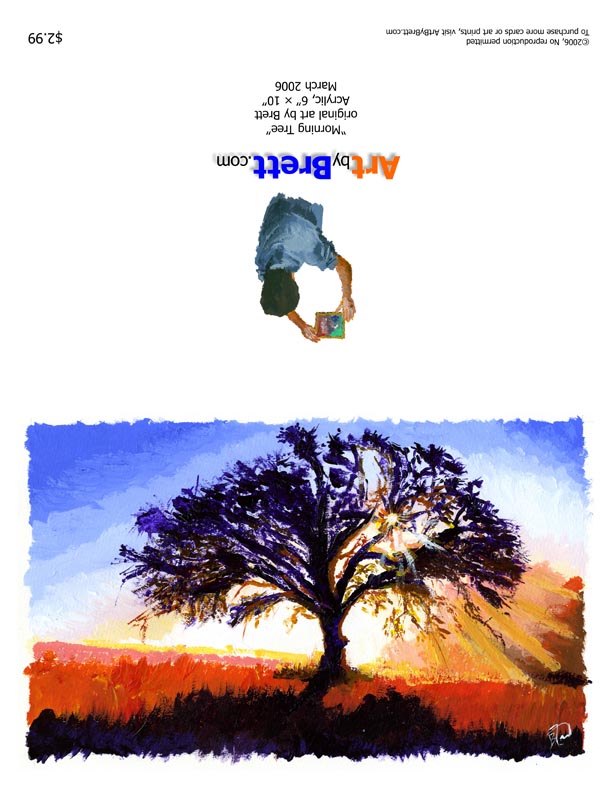 Pretty cool. I get the actual card proofs, paper in hand, around Wednesday and the entire order should be ready for pickup on Friday.
In regard to Pirates, the painting I just finished, people like it a lot, but for one feature: the plastic knives. So I'll change that. The knives run counter to a mom's sensibilities. I actually remember painting the second knife and wondering how that was going to play out. Now I know! I love the honest feedback people give me.
I'll buy two more racks today, both of these offering horizontal and vertical orientations.
Onward :)
ETC: Knives gone... see below.