Here's what a lack of planning will get you: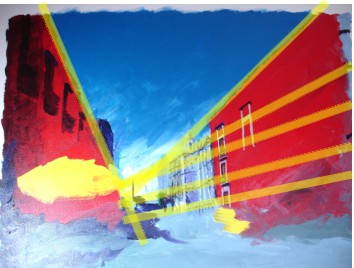 I've added the yellow lines to show where my angles go, which is all over the place. They should, instead, all point to the same spot, called the vanishing point. Like this: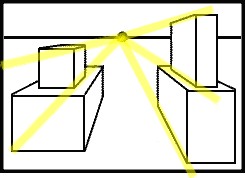 All lines should point to a line on the horizon. This is logical to the eye. It's also Art 101. I forgot and didn't plan.
Duh.
Now what to do?
Fix it, I guess, but this won't be finished now until I come back next week.