Bella emphasizes in the comments that we all need to get a living will to remove the painful decision from our loved ones.
She's right. She suggests nolo.com, but after going there, it's less than clear how to obtain a living will.
So I scouted around and found LegacyWriter online for $19.95. It was pretty easy to do.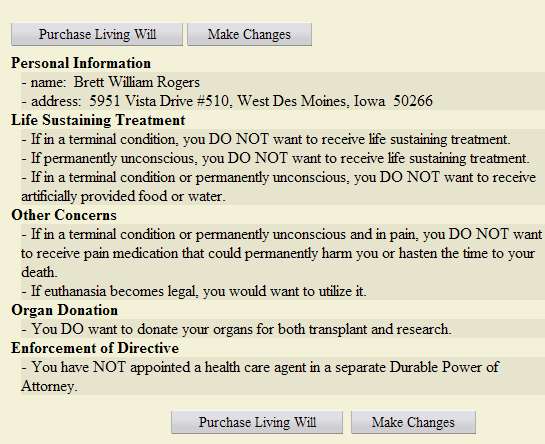 So do it, if you haven't already.
(P.S. Whoever chose their web site colors of dingy yellow and slightly moldy dingy yellow needs to be fired.)