While I try to figure out how to finish my last painting, I'm off to the next one. I won't wait a month between them this time.
I own a book called The Victory Garden. It was a PBS show, and there's a beautiful book based upon it of gardeners and their gardens. Fantastic stuff... and I need to get better at drawing people and their clothing. So I picked the first picture in the book and did a value sketch of it today.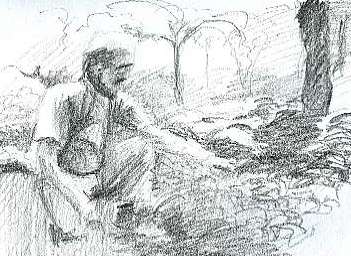 Here's the original: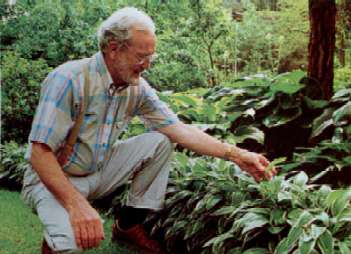 So I want to take a different approach with this - more abstract and colors of my own choosing, rather than try to paint strictly what's there in the picture, as I have done.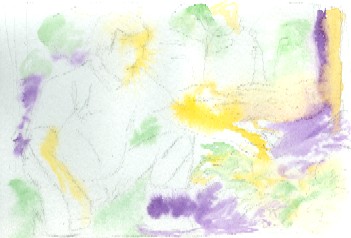 We'll see how this turns out.