I woke up this morning at 9:30, which is very unusual for me. But boy was it welcome.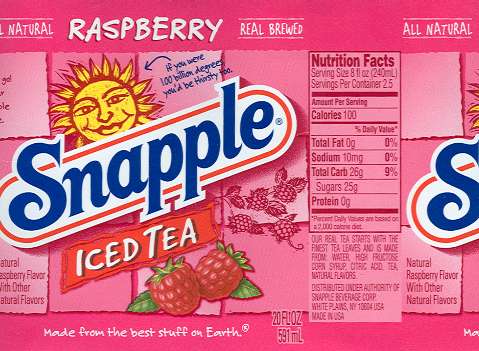 Followed by a raspberry Snapple. Yummy...
After hanging with my kids through the morning and a game of Scattergories with Aaron in the afternoon, I took my bike to the shop to get it ready for riding. The chain, after a damp winter, is so very rusty. Then, off to Barnes & Noble, the library, and finally Michael's, a craft store.
I went to Michael's to help me resolve a couple of painting issues. The paper for this recent painting that I've started was excessively wet and so it curled a great deal. To prevent warp, I need to tape the paper to hard surface.
In addition, I've been using an art bin, but it's not large enough. So I scouted out a great wooden box and it is most wonderful :)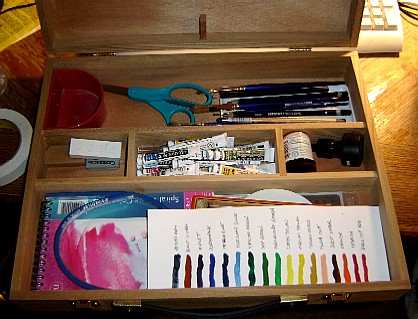 And I've decided to start over with the painting... it's like trying to paint inside of a cup for all the warping the paper did.
The rest of the night belongs to me and Suzanne Vega. I downloaded Solitude Standing and Days of Open Hand the other night. The gentle rocking motion of Gypsy is perfect.