I don't know what I think of this yet, but what I wanted to do this morning was roughly skecth out in watercolor the colors I would use, and I wanted to apply some pen and ink, part of the stuff that I bought yesterday.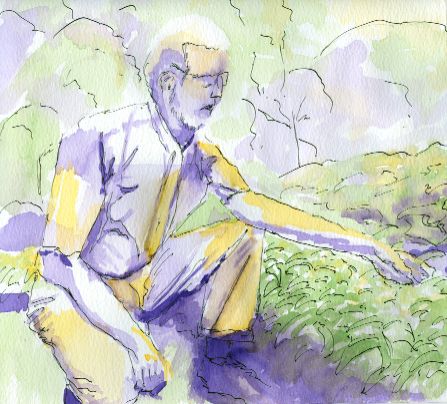 As I was working with it, I got a lot of satisfaction from laying down the violet wash. The green works for me as well. What I think I might change though is the gamboge (yellow-orange) hue. Maybe more of a light sienna (brown) would be better.
The pen and ink was fun and definitely something with which I'll experiment more often.
And boy howdy, it is a beautiful day today.