The difficulty of this painting is going to be the girl.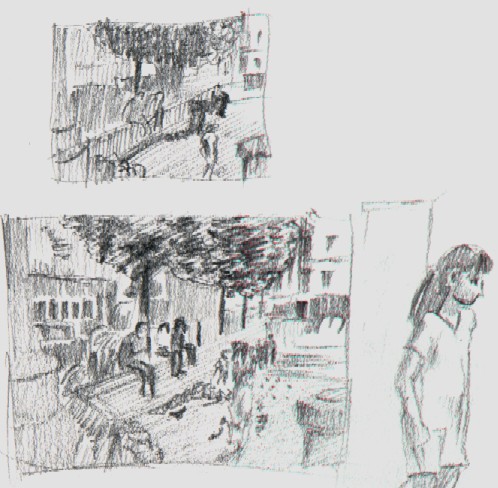 I can't figure out how tall she is or where she belongs. So I resorted to rendering a small image first, then a larger sketch. But I lost her in the second attempt.
The girl is probably what attracted me to the picture in the first place. She's so out of place with the rest of the people there.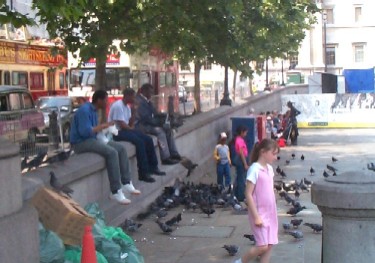 A lot of pressure is on her - the success of the painting rests on her solely. If I get her right, then I have it.
In the comments from another post, Jody offered to show off her scrapbook of this photo. Having roughed it out, I think seeing the scrapbook would help.
As I write this post, my kids have just walked in the door from being with their mom up in Minneapolis for Christmas. Good to have them back...