It's not often that I have a difficult day at work. But today started out with a heated discussion and then the morning slid from there. Lunch, which is my painting break, was a very, very welcome respite and started a nice turn-around for me.
On lunch, I wanted to work more on folds of clothing and monochromatic shading, so I typed "woman coat" into Google images and for some reason, a picture of children came up. The girl in the picture was so delighted and happy that I wanted to absorb her mood.
She felt like sunshine to me, so I tried yellow. I like the result. It fit her well.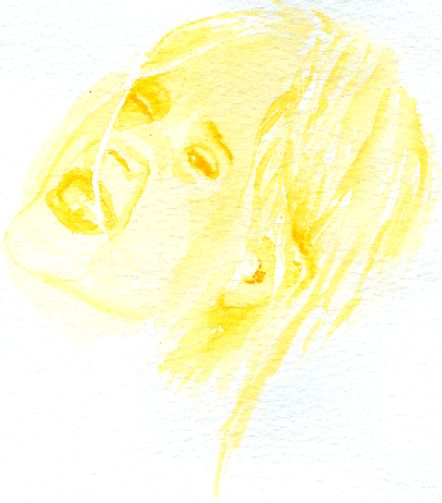 You can click on her if you want to see the source photo.
And from there on out, the day was great.
Tonight, I should turn on the Graffiti portion of the site. Let's see how far I get.