I finished my blog's search engine. It synthesizes both posts and comments into an integrated search, plus allows filtering by media (pictures, video, and sound files) and a search by commenter.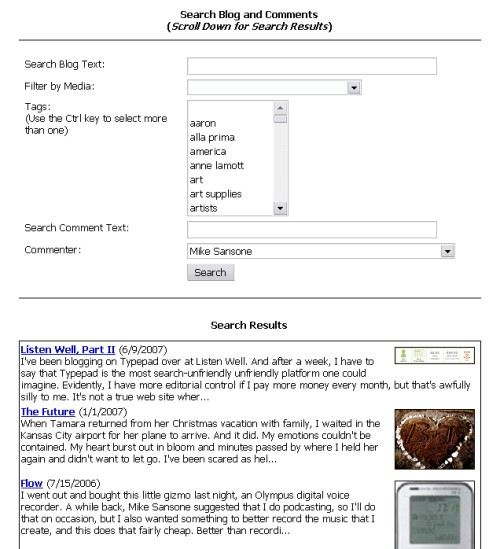 Personally, I like the search results. If there's a picture in the post, it grabs it and shows that along with the initial text in the post.
You can check it out here.