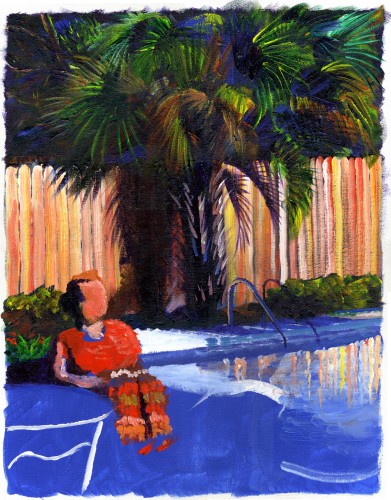 I've got a couple of problems I need to remedy. First, the head of the woman and her left shoulder are inordinately large. That shouldn't be a big deal, though is it is tricky now near the end to fix things such as that.
And the water's upper reflection line rings false as it rises toward the right of the painting. I need to make a second pass anyway on the side of the pool and do the necessary detail work, so that should clean it up.
I think two more sessions with this one and I'll have it done.
Things I've learned: I really like larger paintings and I very much like filbert brushes.